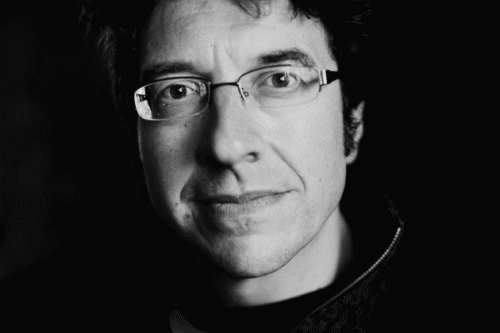 Leading UK environmentalist launches desperate plea to fellow Greens not to make "unjustifiable leap" and abandon low-carbon nuclear power over the Fukushima emergency.
Writing on his highly influential Guardian blog, George Monbiot today argued that the "Japan nuclear crisis should not carry weight in atomic energy debate." Concerned about a spike in carbon emissions, Monbiot writes that "Nuclear power remains far safer than coal. The awful events in Fukushima must not spook governments considering atomic energy."
The nuclear disaster unfolding in Japan is bad enough; the nuclear disaster unfolding in China could be even worse."What disaster?", you may ask. The decision taken today by the Chinese government to suspend approval of new atomic power plants. If this suspension were to become permanent, the power those plants would have produced is likely to be replaced by burning coal. While nuclear causes calamities when it goes wrong, coal causes calamities when it goes right, and coal goes right a lot more often than nuclear goes wrong. The only safe coal-fired plant is one which has broken down past the point of repair.
Monbiot's statements are remarkable and, to some, might appear surprising. After all, he is considered one of the leading representatives of the UK Green movement, which has traditionally been very hostile to the idea of nuclear energy. In Europe, where it's not abnormal even for non-Greens, like the 'risk society' sociologist Ulrich Beck, to vehemently oppose nuclear energy, Monbiot's position might raise some eyebrows.
But clearly Monbiot is on to something. As Sara Mansur of the Breakthrough Institute wrote in an analysis yesterday, Germany's decision to shut down seven aging plants could raise its annual carbon emissions by 4 percent. The consequences of China's nuclear freeze, which was announced today, could be an order of magnitude greater.
As Monbiot writes:
Coal, the most carbon-dense of fossil fuels, is the primary driver of human-caused climate change. If its combustion is not curtailed, it could kill millions of times more people than nuclear power plants have done so far. Yes, I really do mean millions. The Chernobyl meltdown was hideous and traumatic. The official death toll so far appears to be 43 – 28 workers in the initial few months then a further 15 civilians by 2005. Totally unacceptable, of course; but a tiny fraction of the deaths for which climate change is likely to be responsible, through its damage to the food supply, its contribution to the spread of infectious diseases and its degradation of the quality of life for many of the world's poorest people.
In conclusion, Monbiot criticizes his fellow Guardian writers, who according to him have made an "unjustifiable leap":
A disaster has occurred in a plant that was appallingly sited in an earthquake zone; therefore, they argue, all nuclear power programmes should be abandoned everywhere. It looks to me as if they are jumping on this disaster as support for a pre-existing position they hold for other reasons. Were we to follow their advice, we would rule out a low-carbon source of energy, which could help us tackle the gravest threat the world now faces. That does neither the people nor the places of the world any favours.
Read Monbiot's full article on his Guardian blog here.