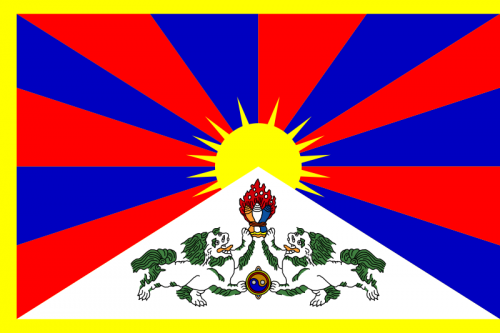 Chinese police raided a monastery in eastern Tibet, beating up and detaining over 300 monks.
Security forces have besieged the Kirti monastery, where a Buddhist monk torched himself in an anti-government protest on March 16. Some 2,500 monks are now thought to be trapped inside of the monastery, closed off from the outside world. Two elderly villagers who tried to stop the arrest of protesting monks were shot dead.
Last week, the Dalai Lama already warned that the Chinese siege of the monastery could quickly escalate into further violence. The Communist Party appears to be extremely sensitive to popular unrest at the moment, amidst fears that the Arab spirit of resistance could spill over to China.
According to the Financial Times:
More than 300 monks were taken away on army trucks on Thursday night, and more monks were removed on Friday, said Free Tibet, a US-based group, citing sources in Aba prefecture, where Kirti is located.

"As the monks were being driven away in large trucks, the group of lay people – mainly in their sixties or older – who had been standing vigil at the monastery gate were beaten "mercilessly" by police," said the International Campaign for Tibet, citing local sources. It quoted an exiled Kirti monk as saying people had their arms and legs broken.
Read the full story in the Guardian.