It is time to end illegal pushbacks and abolish Frontex
Two new campaigns aim to raise awareness about illegal pushbacks on Europe's borders and call for the abolition of the EU's border agency Frontex, respectively.
The European Union's border regime has been rapidly expanding in the past years, especially since the so-called "refugee crisis" of 2015, which put migration at the top of the European political agenda. It seems that there has not been much opposition against this expansion, which ranges from border militarization and the beefing up of the budget and mandate of EU border agency Frontex, to the extensive use of biometric databases, surveillance technologies and the increasing cooperation with non-EU-countries to stop migrants on their way to Europe.
Nonetheless, many activists have campaigned tirelessly against the EU border policies for years, while others have done all they can to rescue and support migrants. And since the end of last year it seems something has changed. Revelations about the role of Frontex in illegal pushbacks from Greece, have put this agency and European border authorities on the defensive. Recently, two new campaigns were launched — #EndPusbacks and #AbolishFrontex — which call attention to illegal EU pushbacks, the role of Frontex and the EU's discriminatory migration policies.
Pushbacks: a systemic approach to migration
Pushbacks are illegal operations in which authorities force people on the move back across borders, often violently, and prevent them from seeking international protection. They are illegal and violate the right to seek asylum and the principle of non-refoulement. The EU and its member states consider themselves to be champions of international law and human rights, and when it comes to migration it is hard to find a policy document that does not piously stress that everything will happen in full respect of fundamental rights.
Yet, the November 2020 report "Pushbacks and Rights Violations at Europe's Borders" by Refugee Rights Europe (RRE) and the End Pushbacks Partnership (EPP) concluded that "illegal and violent pushbacks, at the EU's internal and external land and sea borders, increasingly constitute a systematic Europe-wide approach to migration governance." For the Greek-Turkish border, to take one example, the report writes that "police departments throughout northern Greece seem to collaborate to organize transfers from the location of the arrest to the border," using violent methods including "beatings, psychological violence, theft of personal property, kicking, electrical shocks, water immersion, arms broken by security forces, serious baton attacks."
Emilio Caja from Borderline Sicilia, which monitors migration at Italy's southern border, explains the situation there. He tells about how Frontex and member states' border authorities are letting people die at sea ("necropolitical pushbacks") and about their cooperation with the Libyan Coastguard for pullbacks. Other people coming from so-called "safe countries" like Tunisia are often getting deported within a few days of arrival, without a meaningful chance to ask for asylum. In the majority of cases they are held at so-called "quarantine ships," which in essence are floating detention centers.
A recent investigation by Lighthouse Reports raised awareness and triggered increasing outrage about pushbacks from Greece, both on land and at sea. However, such allegations are not new, nor are they restricted to the Greek borders. Many organizations, including Médecins Sans Frontières and Sea-Watch, have repeatedly spoken out about pushbacks or pullbacks (in coordination with the Libyan Coastguard) to Libya, where returned people end up in horrific detention centers. And the Border Violence Monitoring Network has documented numerous cases of pushbacks and police violence at land borders in the Balkans.
Shifting the narrative
Last year, eleven organizations launched the End Pushbacks Partnership, which calls for an end to human rights violations at Europe's borders. This June and July, several of the Partnership members and a few other organizations are running a specific #EndPushbacks communications campaign to present facts about "what is happening during pushbacks, highlight[ing] the human rights violations, and the consequences of pushbacks on migrants."
Emilio Caja explains that Borderline Sicilia decided to join the campaign after they noticed that Italy's pushback and deportation practices were getting ever more efficient: "We really felt the need to connect to other territorial groups, to other struggles from Greece to Spain to other Italian borders. We went from an analytical point of view, showing what is happening, to a more publicly engaged campaign saying things should change."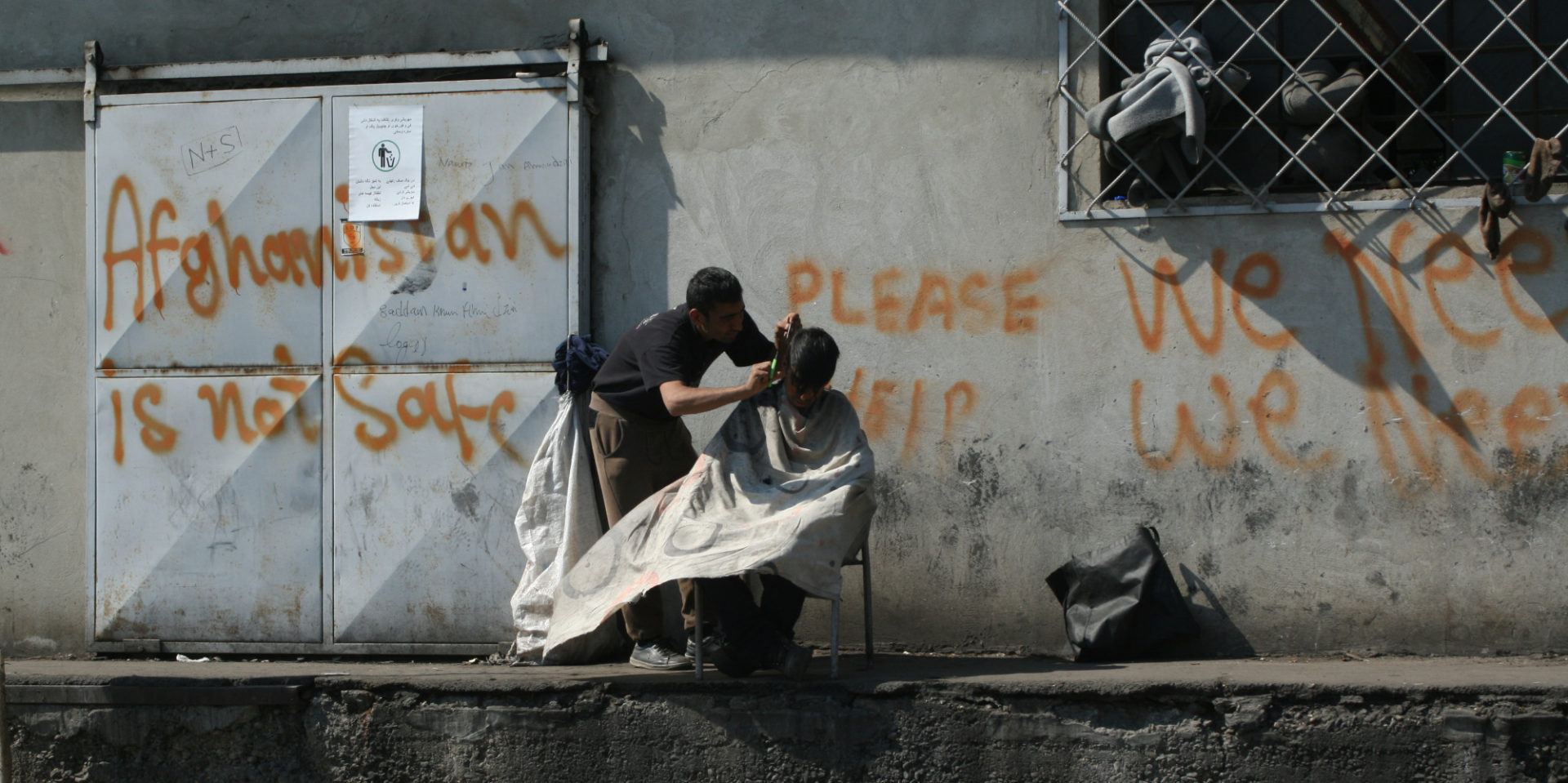 An informal camp in Serbia. Photo by Abdul Saboor
The campaign focuses not so much on EU and member states' policies but rather tries to influence public thinking about immigration, which is predominantly negative in the three targeted countries Greece, Italy and Serbia. According to Selma Mesic from Refugee Rights Europe, coordinator of the campaign, they want to "reach those middle audiences who in principle are supportive of upholding rights for people on the move but that might be on the fence or lack information about the violations that are transpiring in their country and within Europe at large."
With this strategy the organizations "aim to reach a wider audience and shift the narrative in a public space, which is often marred by mistruths and misinformation about people on the move and the dire situations and violence they are facing on a daily basis." Mesic continues, "We hope to raise awareness about what is taking place at their doorsteps across the continent, and galvanize the public to speak up and act to defend fundamental rights in Europe."
Abolish Frontex
On June 9, a coalition of over seventy groups launched the "Abolish Frontex" campaign, with actions in eight countries and an open letter stating that it opposes "a world increasingly divided by fortified borders to protect the wealth of the rich from the desperation and righteous anger of the poor and oppressed."
The Frontex office in Brussels was covered in red paint and posters, banners were dropped outside the House of the EU in Vienna, life jackets were floated in a lake next to the Dutch parliament in The Hague and demonstrations and gatherings were held on the Canary Islands and in Germany, Italy, Morocco and Switzerland. Fabrice Leggeri, Executive Director of Frontex, reacted furiously to the campaign launch, calling it "hate speech."
Luca, an activist involved in the campaign, said: "If we truly believe all humans are equal than we have to dismantle the systems which keep inequality in place. Frontex, as part of the border-industrial complex, has no place in our vision of a European society striving for justice and committed to repair damages inflicted on the global south in a mindset of white supremacy." In this context the campaign explicitly states that its aim is not to reform or improve Frontex, but to abolish it altogether and to end the EU border regime.
The campaign has agreed upon an extensive list of demands, not only addressing Frontex but taking aim at the entire body of the EU's border and migration policies. It is based on nine main demands, ranging from, obviously, the abolishment of Frontex and demilitarization of the borders to an end to migrant detention and deportations. But the campaign also addresses the EU's contributions to reasons that force people to move in the first place, and the repression against solidarity activists in Europe.
Legal action and raising awareness
#EndPushbacks and #AbolishFrontex symbolize a new wave of campaigning and activism challenging Europe's deadly border regime. Frontex is also challenged in court for the first time for its involvement in pushbacks and other human rights violations. Lawyers of the Front-Lex initiative submitted a case to the EU Court of Justice on behalf of two asylum seekers, who "were violently rounded up, assaulted, robbed, abducted, detained, forcibly transferred back to sea, collectively expelled, and ultimately abandoned on rafts with no means of navigation, food or water."
Though not involved in the case at the Court of Justice, Legal Centre Lesvos joined up with Front-Lex in February to send a formal request to Frontex director Leggeri to suspend or terminate Frontex operations in the Aegean Sea, pointing to Frontex's involvement in collective expulsions and pushbacks. Marion Bouchetel from the Centre explains that "since March last year, we've been contacted many times by survivors of pushbacks and expulsions. It is clear that Frontex is complicit. Its office in Greece is located at the headquarters of the Hellenic Coastguard in Piraeus."
For Bouchetel legal action and raising awareness – Legal Centre Lesvos is also part of the End Pushbacks campaign – are complementary:
We've done a lot of reporting to raise awareness, but also looked at legal action. In Greece there are no efficient possibilities for this, there are no legal pathways to require investigations and reparations to victims. And it is equally hard to hold EU agencies accountable. So, while we are investigating other pre-litigation measures, like the request to Frontex, we also joined the #EndPushbacks campaign to target a wider audience, using basic explanations and facts about pushbacks.
Another investigation, for Corporate Europe Observatory, called out Frontex's increasingly close relations with military and security companies. Not a big surprise, now that Frontex got its own budget to buy or lease equipment, such as helicopters and patrol vessels. Last autumn the agency granted one of the first large contracts in this context: framework contracts for up to €50 million with arms companies Airbus, with partner Israel Aerospace Industries, and with Elbit for providing drone surveillance services in the Mediterranean.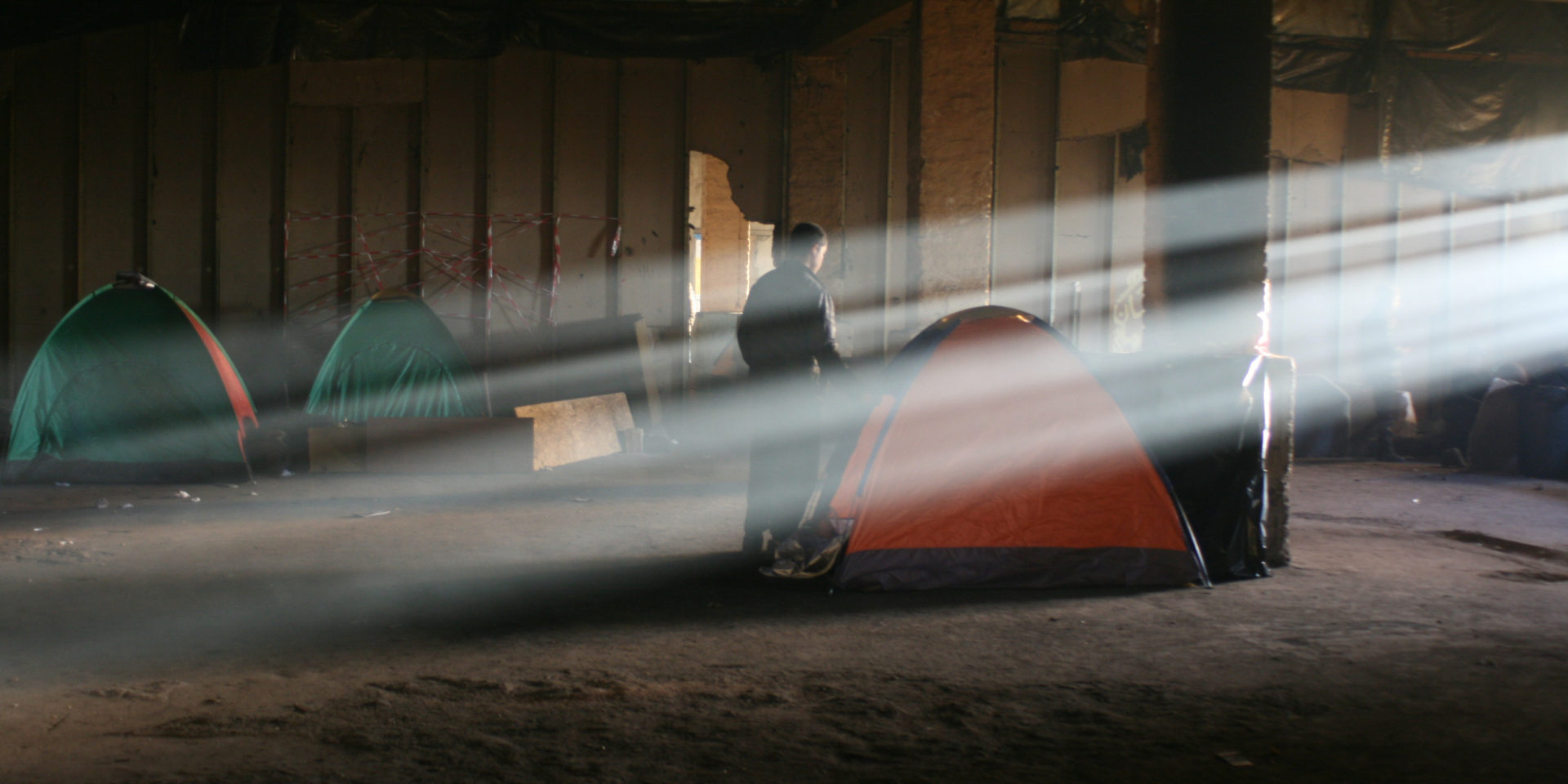 An informal camp in Serbia. Photo by Abdul Saboor
The use of Israeli "killer drones" for border surveillance is reason for particular concern, as the companies providing them often promote their equipment as "battlefield tested" or "combat proven," meaning they have been used by Israel in the oppression of Palestinians. In a petition to the European Commission the coalition "World Without Walls – Europe," made up of Palestine support groups, anti-militarist organizations and migrant support groups, called for canceling the contracts, stating that the "use of Israeli military drones to enforce Europe's deadly anti-immigration policies is unacceptable."
A spoke in the wheels
Meanwhile, the European Parliament, who had let itself be largely maneuvered out of the day-to-day decisions and work in EU border and migration policies, stepped on the brake. It postponed the decision to sign off Frontex' budget for 2019 "until additional clarifications are brought on a series of issues" and it installed a Frontex Scrutiny Working Group that looks into the allegations of involvement in human rights violations.
While no proposals for real change can be expected to come out of this working group — in which right-wing members already blocked testimony by NGOs directly working in the field — its mere existence signals at least a more critical approach, in contrast to the last years in which the European Parliament basically agreed with every expansion of Frontex mandate and budget.
However, as Selma Mesic comments: "We are yet to see truly meaningful or effective remedial action which would ensure full accountability and prevention of the human rights violations we observe in Europe on a daily basis, and which have been taking place for years."
Does the new wave of public criticism of and action against pushbacks and Frontex signal that the tide is turning on Europe's anti-immigration policies? Unfortunately that is too much to say: stopping migration remains high on the EU agenda, with billions available to strengthen border security and control at the EU external borders and in third countries in the coming years, and the leading underlying narrative continues to be that migration is primarily a security problem.
However, the frequent disclosure of pushbacks and other human rights violations has inspired new campaigns to put a spoke in the wheels of the hitherto almost imperturbable expansion of the EU border regime.
Source URL — https://roarmag.org/essays/end-pushbacks-abolish-frontex/