Photo: Courtesy of GUE/NGL.
91-year-old Greek WWII hero wins big in Euro-elections
Manolis Glezos, famous for tearing down the Swastika from the Acropolis in 1941, will take his seat in a European Parliament populated with neo-Nazis.
In Europe, dark clouds are gathering on the horizon once more. Yesterday marked the conclusion of the European Parliamentary elections, and the extreme-right had a number of terrifyingly strong showings in France, Austria, Denmark, Hungary and Greece, among other countries. But as disillusioned citizens across the continent send their ultra-nationalist, proto-fascist and even openly neo-Nazi deputies to Brussels and Strasbourg, the one candidate who actually managed to secure an overwhelming victory here in Greece is Manolis Glezos, the legendary 91-year-old WWII resistance hero, who, on May 30, 1941 — at the age of 19, just weeks after the Nazi invasion and occupation of his country — scaled the Acropolis in the dead of night and, together with his friend Apostolos Santas, tore down the Swastika.
(Video by Manos Cizek — Glezos' words are translated into English)
In the photo and video above, taken while shooting the first ROAR documentary, Utopia on the Horizon (2012), Mr Glezos shows us the last words of his brother, Nikos Glezos, who on May 10, 1944 — while imprisoned by the Nazis — wrote a heartbreaking farewell message to his mother on the inner cloth of his helmet: "Dearest mother, I kiss and embrace you. Today I will be executed, falling for the Gr. PEOPLE." Mr Glezos explains to us why the word "Greek" was abbreviated and "people" capitalized: his brother meant to say that he would fall not for some nationalistic delusion, but for the people of all Europe and the world; those who have chosen to struggle for freedom, justice and self-determination everywhere.
It is an absolute disgrace that today, in the 21st century, a legendary WWII resistance hero like Manolis Glezos, who was imprisoned three times (first by the Nazis and later by the right-wing military dictatorship), and who spent 11 years of his life behind bars and 4.5 years in exile for his acts of resistance and his radically democratic beliefs, only to be beaten up and tear-gassed by riot police during the 2011 anti-austerity protests, will now have to take up a seat in a European Parliament populated by dozens of nationalists, fascists and neo-Nazis who take their despicable ideologies from the same monsters who once murdered his brother, and millions more across the continent — and far beyond. This alone should be enough to make anyone cringe.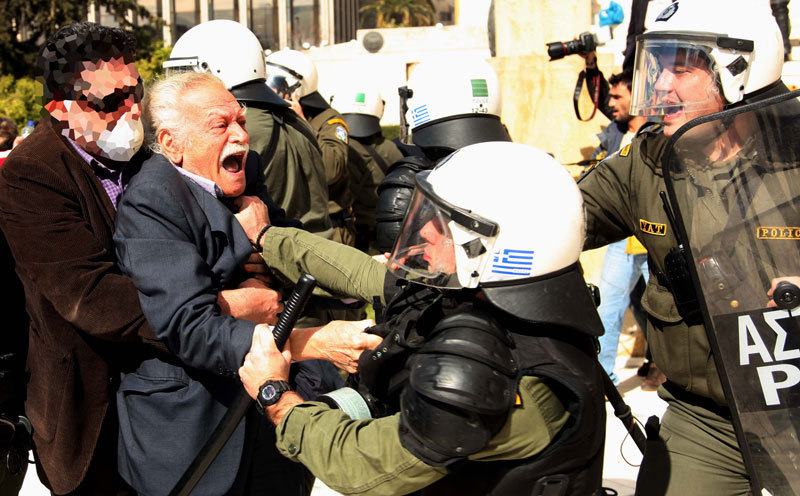 In the past, we at ROAR have expressed our skepticism about both SYRIZA — Mr Glezos' party — and parliamentary politics in general. I personally still believe that radical social change and real democracy are made from below, as they have always been, and that elections, while sometimes marginally useful, are often grossly overrated (and sometimes even dangerously deceptive) as tools for genuine democratic empowerment. But amid the resurgence of these dark forces in Europe today, Mr Glezos' victory is clearly one of the most powerful symbolic statements in defiance of the fascist threat and in defence of democratic values and practices. Mr Glezos, moreover, is a well-known defender of direct democracy and workers' control, and actively experimented with assemblary democracy as mayor of his village on Naxos.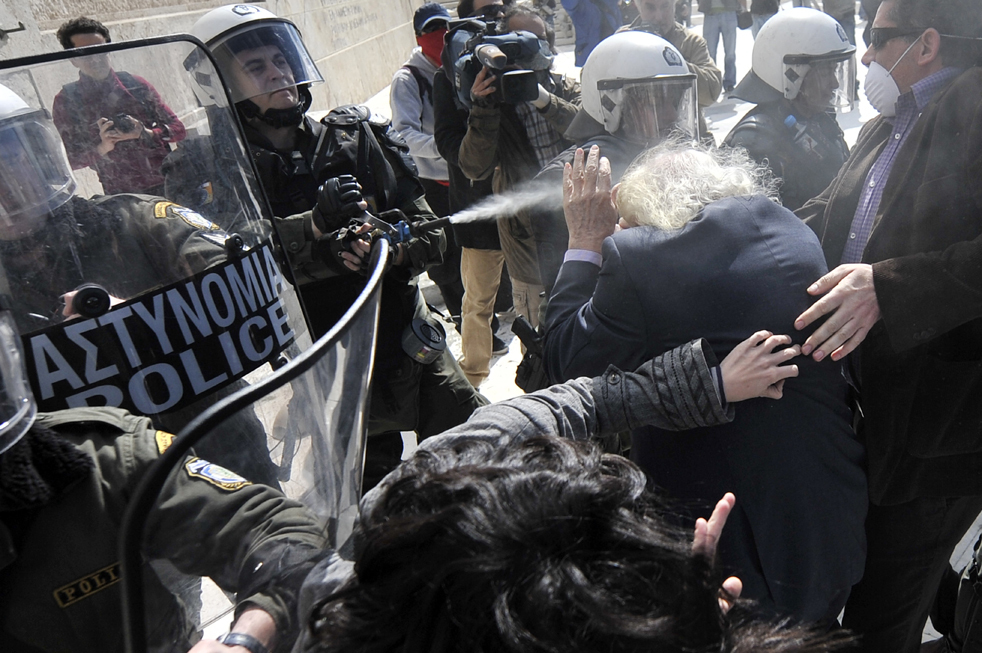 As such, the electoral victory of Mr Glezos is a testament to the spirit of resistance that still characterizes the Gr. PEOPLE today, after a harrowing five-year depression that has left nearly half of the country's households struggling to get by below the poverty line. Despite the fact that the neo-Nazis of Golden Dawn are now the third most powerful political force, and that the Athenians somehow managed to vote a PASOK mayor back into office, the further weakening of the governing parties provides a glimmer of hope that better times may still lie ahead. Here, where "democracy" was conceived, one of the most important struggles over its future is now being waged — and it's already spreading. Europe and the world cannot afford to stand by and look the other way. What is happening in Greece should concern us all.
"For Peace, Freedom and Democracy. Never Again Fascism. Millions of Dead Remind Us."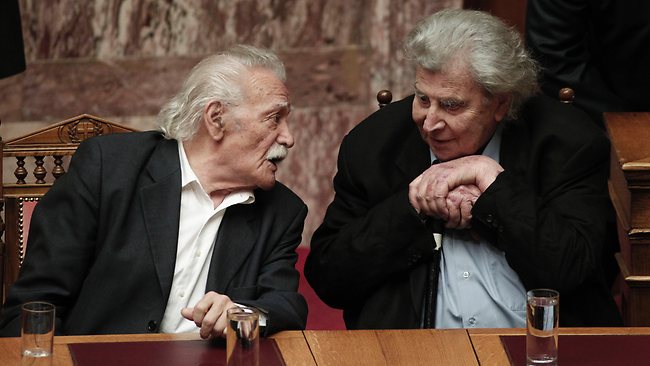 Source URL — https://roarmag.org/essays/manolis-glezos-european-elections-victory/