#NuitDebout: a movement is growing in France's squares
Fed up with inequality, unemployment and labor reforms — and increasingly outraged at the financial and political elite — tens of thousands across France are taking to the streets and the squares.
Over the last month France has been rocked by mass protests, occupations and strikes, as a new generation takes to the streets to expresses its rage at labor reforms and growing inequality. Over a million people have mobilized across the country to say on vaut mieux que ça — "we are worth more than this."
The Loi de Travail or Labor Law is one of a number of neoliberal and security reforms introduced by the Socialist government that continues to dismay the general population. It will make it easier for companies to fire staff and reduce payouts to laid-off employees, and it threatens the 35-hour workweek.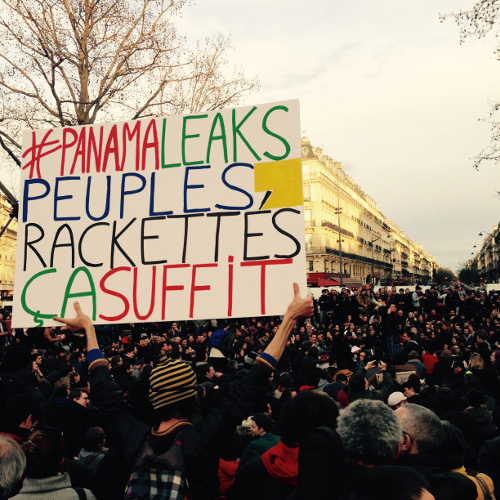 The spark for the initial demonstration was lit by a group of young activists who launched L'appel du 9 Mars, started a collective and organized a Facebook event that drew thousands of supporters. A petition against the Labor Law drew 1,000,000 signatures and group of YouTubers also created a viral video #OnVautMieuxQueCa. Local unions first responded to the call to mobilize, and were eventually joined by some of the larger national trade unions.
March 9 saw over 500,000 people take to the streets across France in a massive display of people power. Chants rang out: "Youth in pain, elders in misery, that is not the society we want," and: "The youth are in the streets, your law is gone."
The government was left scrambling to announce changes to the unpopular labor reform, which according to polls are opposed by up to 70 percent of the population. To many commentators the mobilizations were a flashback to 2006, when protests against the Contrat première embauche (CPE) was withdrawn after students brought the country to a standstill.
In France, unemployment currently sits at 10 percent, and the rapid growth of the movement is in part related to the economic and political crisis affecting much of Europe. It is a response not only to the new Labour Law, but also the feeling that something has gone profoundly wrong with the political system. Elected officials do not seem to represent the people they serve, and social and economic policies are determined purely by market concerns.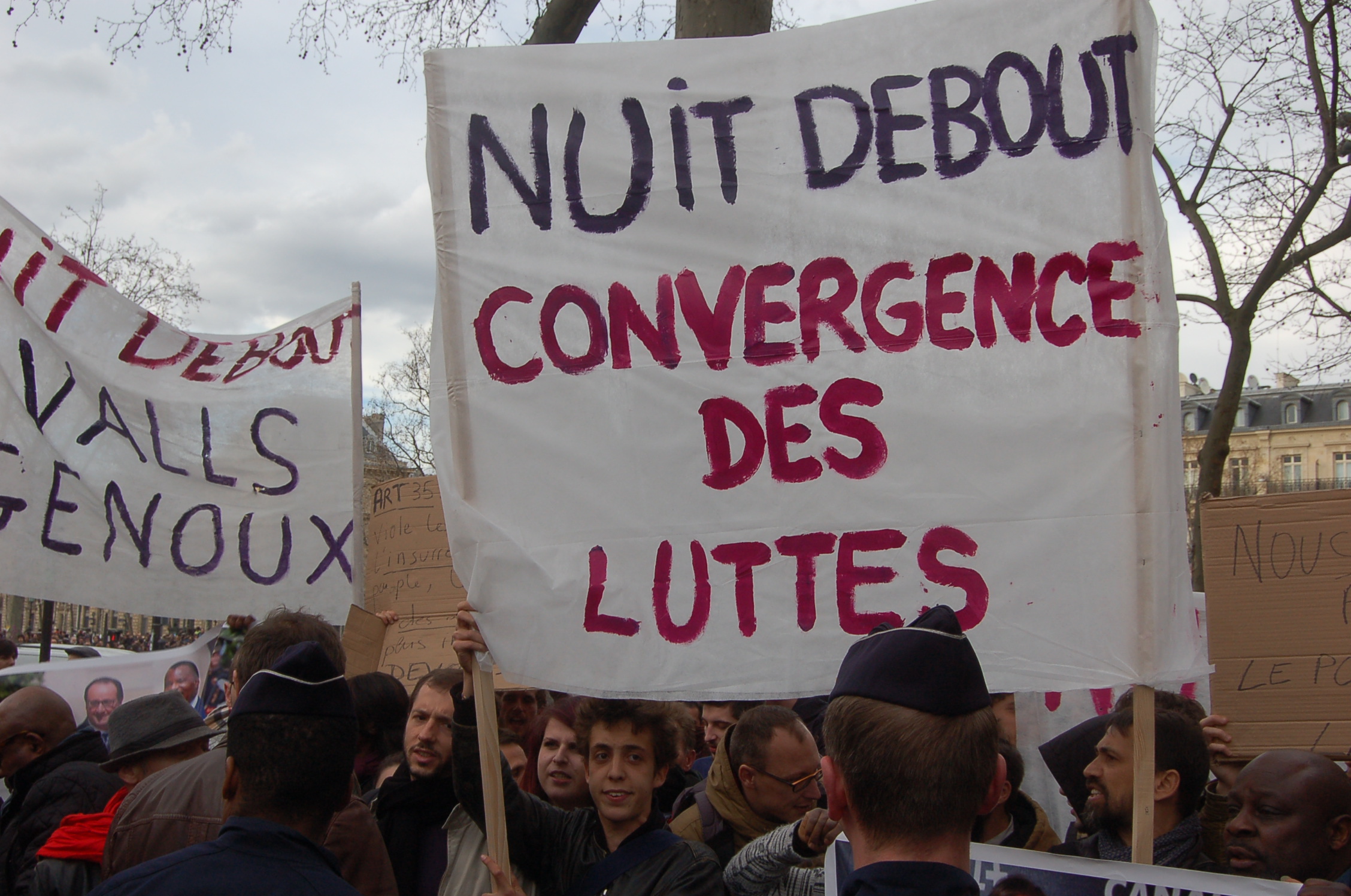 On March 31, over 1.2 million took to the streets across the country in a massive general strike. Not all major unions joined the strike, but institutions from schools to the Eiffel Tower were closed. In Paris, a sign of protesters' determination was on display as tens of thousands marched for hours in the pouring rain.
Most of the time when there is a protest in France people go out in the streets, express themselves and then go home. I remember receiving a soaking wet flyer at the end of the protest on March 31 asking me to come to the Place de la Republique for #NuitDebout — "night on our feet" — and thought that these people had little chance of starting a French version of Occupy in such horrible weather. But for days now thousands of people have occupied the main square in Paris, held debates and general assemblies, and organized working groups, movie screenings and music concerts attended by thousands.
The occupations are not yet as big those of the indignados in Spain in 2011, but there are stronger links to the trade unions and different types of actions happening all over the country. No two movements will be the same. Yet there is a similar magic in the air and a feeling like anything is possible — from midnight marches to endless meetings and an impromptu brass band concert.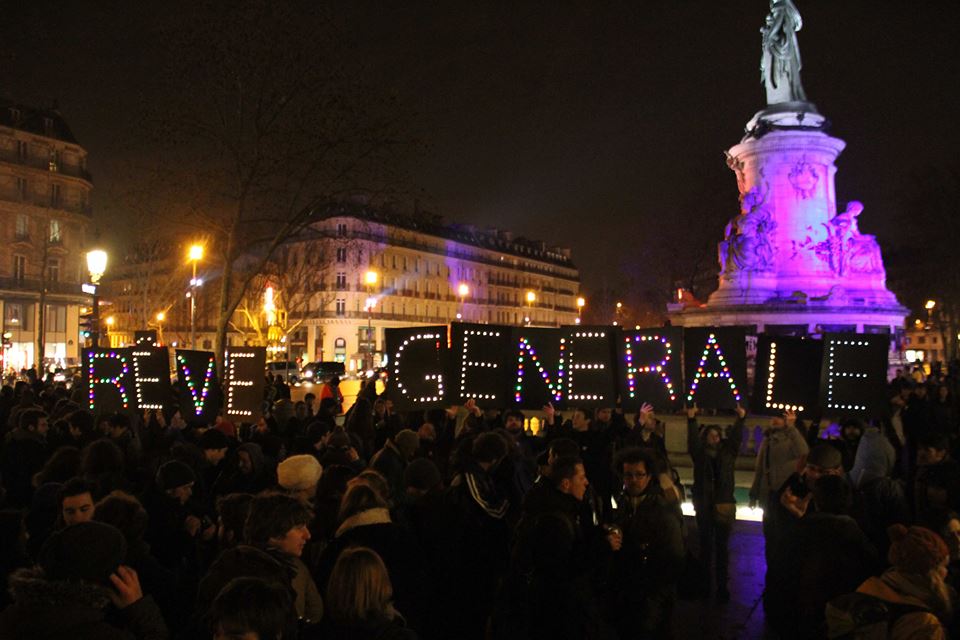 One of the movement's main slogans — rêve général is a highly symbolic play on words that changes grève général, or "general strike", into "general dream". The movement has also invented a new calendar, with each new day being another day in March, leading to hashtags like #mars33, #mars34 and #mars35.
The #NuitDebout occupations are structured in a very similar way to those of the 15-M movement in Spain, with participatory decision-making structures and the belief that people should have a much greater say in democratic processes. It is organized chaos, with free food, professional sound systems, a website, live streaming and a medical tent, but with no one really in charge.
From Occupy Wall Street to Gezi Park, #NuitDebout is part of an ongoing wave of mobilizations that seeks to challenge the rule of the 1 percent by taking back public space and creating a glimpse of a better world. The leak of the recent Panama Papers validates these movements' critique by clearly showing how the political and financial elite enrich themselves and the expense of the common good, without paying their fair share of taxes.
The beauty of the square occupation model is that it enables people to engage politically and express themselves in myriad ways. This was on display at the Place de la République in Paris last night, when a group of friends built a wooden house in just under an hour, while Congolese migrants sang revolutionary songs about French colonialism and a late-night debate took place on economic and labor policy.
As I write, high school students are in the process of blockading schools across the country and planning yet another general strike. It is hard to predict what the future will hold, but for now this new and powerful movement continues to grow across France with new occupations starting up everyday.
Source URL — https://roarmag.org/essays/nuit-debout-republique-occupation/