For nearly ten years the Unist'ot'en Camp has been a beacon of resistance. This short film provides a glimpse of what life has been like at the camp for the past year.
In this era of "reconciliation", Indigenous land is still being taken at gunpoint. INVASION is a new film about the Unist'ot'en Camp, Gidimt'en checkpoint and the larger Wet'suwet'en Nation standing up to the Canadian government and corporations who continue colonial violence against Indigenous people.
The Unist'ot'en Camp has been a beacon of resistance for nearly ten years. It is a healing space for Indigenous people and settlers alike, and an active example of decolonization. The violence, environmental destruction and disregard for human rights following TC Energy (formerly TransCanada) / Coastal GasLink's interim injunction has been devastating to bear, but this fight is far from over.
Michael Toledano, Sam Vinal and Franklin Lopez are three filmmakers from different corners of Turtle Island that met while covering the Unist'ot'en Camp. In the summer of 2019 they had an idea: collect all their individual footage of their different visits to the camp into one hard drive (about ten years' worth), and make a feature film about this inspiring manifestation of Indigenous resistance.
While this is still the plan, they felt the Unist'ot'en could use some visibility, now that the possibility of more police attacks are imminent. So they came up with INVASION, an 18 minute video report of what's it been like at Unist'ot'en in 2019. They are still working on the full length film, so keep an eye out for that in 2020.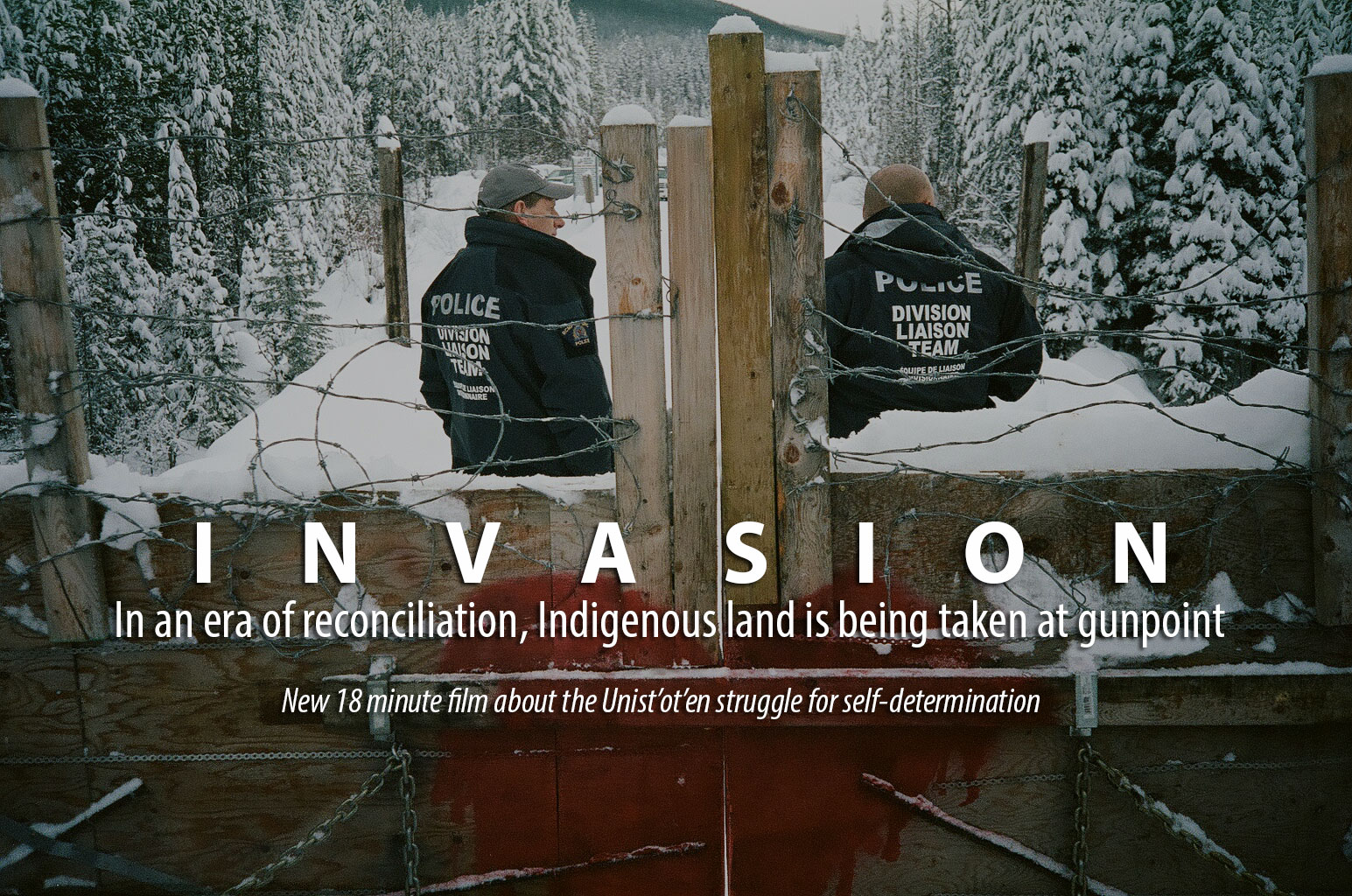 ---
To read more, check out Natalie Knight's coverage of the struggle of the Wet'suwet'en nation:
and
Source URL — https://roarmag.org/films/invasion-unistoten-camp/