Resistance is life: Mehmet Aksoy's last letter to his family
Power to our beloved comrade and friend, Mehmet Aksoy, a hero of Kurdistan and the internationalist struggles against capitalism, colonialism and fascism.
This tribute was authored by Mehmet's family and friends.
On September 26, 2017, whilst he was filming the historic liberation of Raqqa from ISIS and doing media work for the People's Defense Units (YPG), Mehmet was murdered by the cowardly fascists of ISIS. Mehmet's blood — just like that of thousands of his fallen comrades — is nourishing the soil of that land, where the determined struggle of the people is forming the foundation of a free and just life, in a time and place of chaos, war and brutality.
Until his last breath, Mehmet lived with the pure joy of having finally reached the lands that realized his utopias: Rojava. He traveled there to become the worthy comrade of the free woman. He documented the lives and struggles of the Kurds, Arabs, Armenians, Turkmen, Chechens, Syriacs and Assyrians fighting side by side against the forces of darkness.
By transforming himself into a militant of justice, a comrade of peoples, a fighter for truth and defender of life, his direct action made him become a realizer of utopias that many no longer dare to dream of. In his own words: "Don't surrender to capitalism. Don't surrender to materialism, ugly relationships, lovelessness, disrespect, degeneration and inequality."
Today, the heroes that have liberated Raqqa are mourning him, as they promise to make him live on in the futures they create in a free Middle East.
It is impossible to tell the story of a twenty-first century revolutionary, of somebody who smiled at death with the knowledge that the future will be ours. The words that could do him justice can only be found in our constant, tireless efforts to resist fascism and keep his struggle alive.
We don't have the words to describe this historic loss, not even with the ink of our bleeding hearts. With the deepest revolutionary respect, we share a selected excerpt from Mehmet Aksoy's last letter to his family:
I am writing this letter to you from South Kurdistan. When you read this letter, I will have crossed to West Kurdistan, to Rojava. Don't be upset with me for not having let you know beforehand; I did not want you to be worried.

In fact, I should have written this letter to you years ago. For years, I kept writing and re-writing this letter over and over again in my head, but I did not want to sadden you. Even at the cost of living in a system that I reject, of being unhappy, I tried to live this life, but I did not succeed. Time is passing now. Now is the time to take more courageous and more determined steps, and I am trying to take those steps.

References to the Kurdish and Turkish revolutionaries Deniz Gezmiş, Mahir Çayan, Ibrahim Kapakkaya, Mazlum Doğan, and Berîtan (Gülnaz Karataş). Mehmet chose his nom-de-guerre — Fîraz Dağ — in honor of his martyred uncle Fîraz, and Halil Dağ, a guerrilla fighter and filmmaker.

In this sense, I am taking these steps and writing this letter not with my own pen, but with the pens of all the Deniz, Mahir, Ibrahim, Mazlum, Berîtan, Fîraz and Leaders and the faith and courage that I have gained from them. I want you to understand this.

Do you know that my return to the homeland is above all for the liberation of women? I have come here to support, live with, and be in common struggle with the women who resist, fight and create a new, free life with their own hands.

Lastly, I can say this: from now on, I want to live my future life in my own country, up close with my own people. An infinite amount of labor, events, love, pain, happiness, thought, people and hope that have all made me who I am pushed me towards this decision. It could not have happened otherwise. I have never lived for individual things, for money, for power, for force or material things. Since my childhood, I have always sought, created and tried to increase love, friendship and sharing. And I am lucky, I have had very beautiful friends. I am sending them my greetings and love from here. Each one of them is invaluable to me. However, I have found the most beautiful friendship in this movement, in this party. I am above all here for that comradeship. And of course, connected to that, for all our martyrs and our leader, who have created this comradeship.

It is serving this movement and people, which provides me with the most valuable and meaningful form of happiness. I hope I can live up to it. Don't worry about me.

In the wish to meet again in a free country, with a free leader…

Your son, your big brother, who loves you to eternity,
Mehmet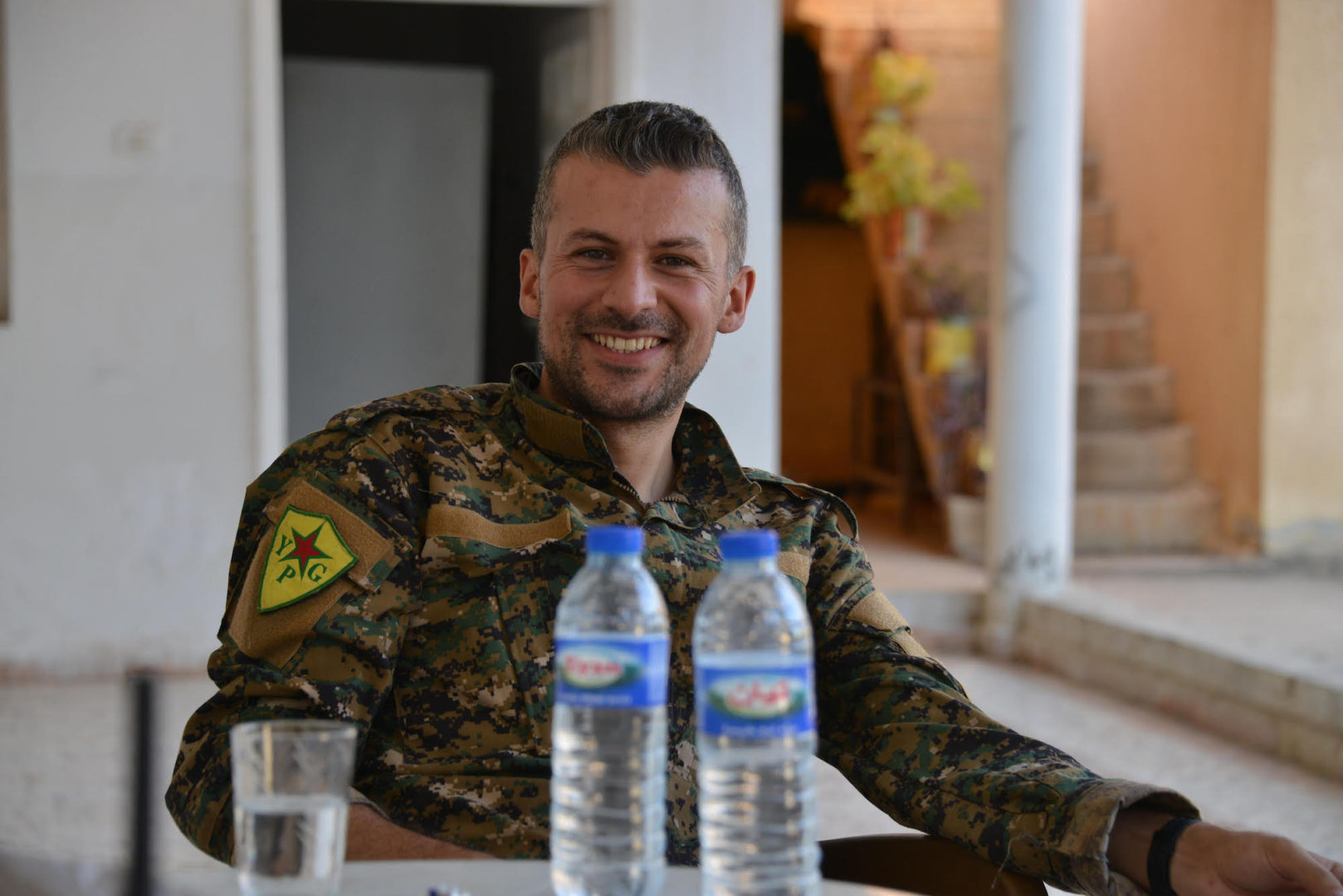 S
peaking at an anti-colonialist, anti-imperialist event in London in 2014, Mehmet explained his radicalized political consciousness, after reading the writings of Black Panther George Jackson and how it contributed to help him realize his own contradictions and will to struggle: "We have a saying:
Berxwedan Jiyane
, which means resistance is life. If you are resisting, you are living. If you are in resistance against the system, everything that wants to dehumanize you, then you are alive."
In 1971, at the revolutionary memorial service for murdered Black Panther Party member George Jackson, the Black Panther Party Minister of Defense and Servant of the People Huey P. Newton, himself to be murdered soon after, said the following:
What kind of standard did George Jackson set? First, he was a strong man, without fear, determined, full of love, strength and dedication to the people's cause. He lived a life we must praise. No matter how he was oppressed, no matter how much wrong was done to him, he still kept the love for the people. And this is why he felt no pain in giving up his life for the people's cause.
He could have said the same about Mehmet.
Mehmet's memorial services and the funeral procession were visited by tens of thousands of people. Five days after his death, in the packed Kurdish Community Centre in London, his deeply mourning, but unbelievably courageous mother Zeynep took the microphone and said:
I did not realize just what kind of son I had raised. I truly got to know my son in these past five days. I will always be on my feet from now on. I will not cry. Always, always, always. I will always stand behind you, my son. I love you all so much for making me get to know my son. I did not realize just what kind of a beautiful son I had until these past five days.
On the day of Mehmet's burial at Highgate Cemetery, his father Kalender took the last word, with crying eyes and a lion's heart:
It is very difficult to describe Mehmet. You have to live Mehmet.

Until today, Mehmet was in my and my family's hearts. And from today on, he dropped into the hearts of the oppressed and exploited.

Deniz means sea in Turkish. Reference to the Turkish revolutionary Deniz Gezmiş. The other names are references to revolutionaries of Turkey and Kurdistan: Hüseyin Inan, Yusuf Aslan, Mahir Çayan, Ibrahim Kapakkaya.

My son was a drop. He became a river. He became the sea.

My son became Yusuf, became Hüseyin.

My son became Mahir, became Ibrahim.

My son became the Kurdish people.

Ah, my son, ah…

Dağ means mountain in Turkish. Reference to Mehmet's nom-de-guerre Fîraz Dağ.

My son was a hill, he became a mountain.

My son was a worker, he became labor.

My son was the day, he became the sun.

My son became people, the people.

Long live the solidarity of the peoples, long live freedom.

Goodbye my son, goodbye.

Goodbye, my comrade, goodbye.

Farewell, my comrade, farewell.

My blood shall freeze, if I forget you, my blood.

Farewell.
Power to Mehmet Aksoy! Şehîd namirin!
---
This tribute to Mehmet was written and approved by his family and friends.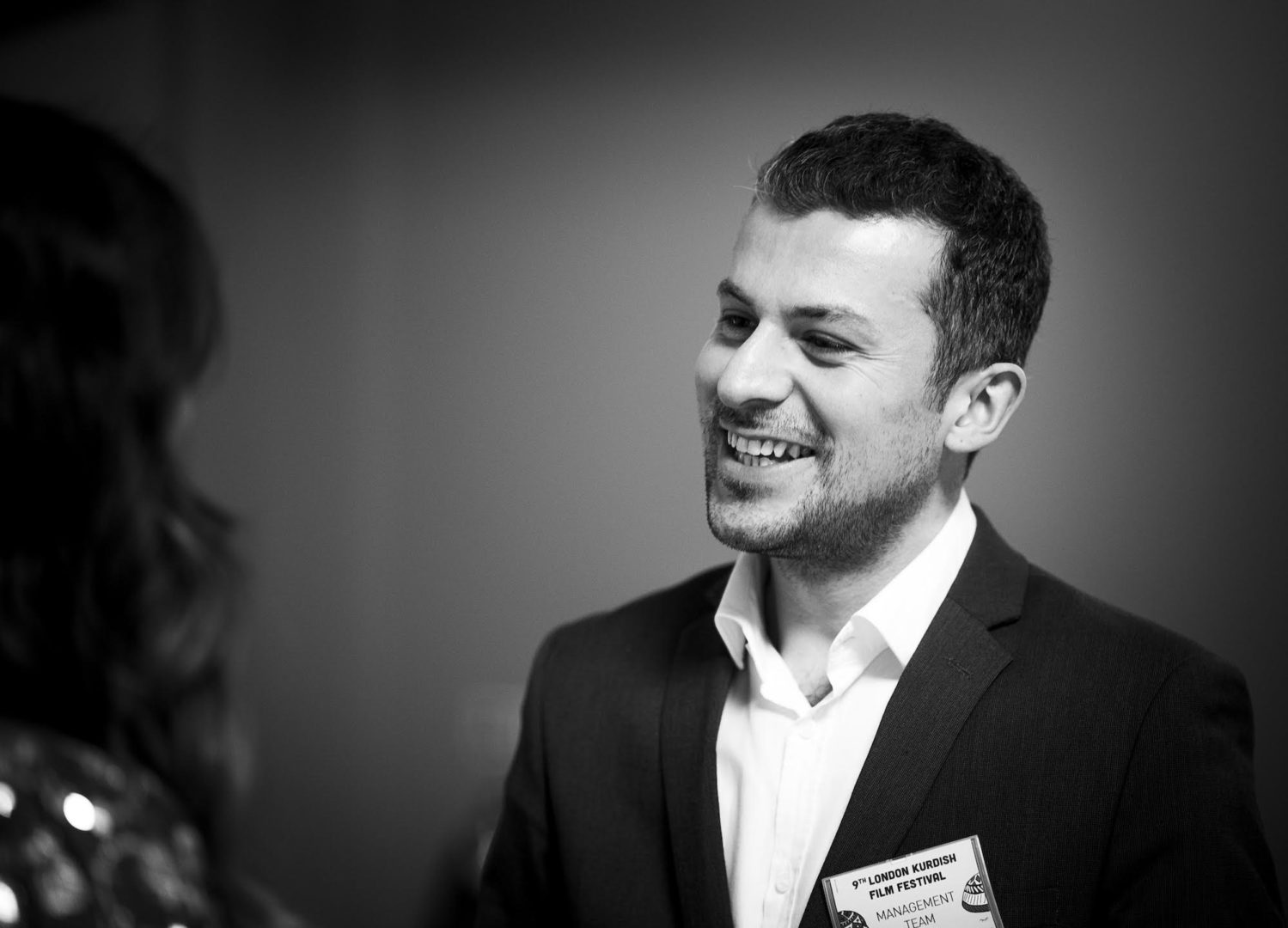 Source URL — https://roarmag.org/essays/resistance-life-remembering-kurdish-activist-mehmet-aksoy/