The peace process is underway in Colombia and Esteban, a former FARC guerrilla, dreams of becoming a musician. But first he must reconcile with his family.
Esteban escaped poverty in the ghetto when he was 13 by running away from home and joining the FARC guerrilla movement in Colombia.
With the peace process underway, Esteban's life changes when he performs at a Peace Concert and is spotted by a famous Colombian producer. When he is invited to perform in Bogotá, a career as a musician is beginning to look possible. However, he must first make his own peace with his past and reconnect with his family in Cali.
This project has been supported by One World Media, Grasp the Nettle Films and Vixen Films. The film was premiered at the Doc'n Roll music film festival in London in 2018. Since then it has been shown at film festivals in New York and Mexico.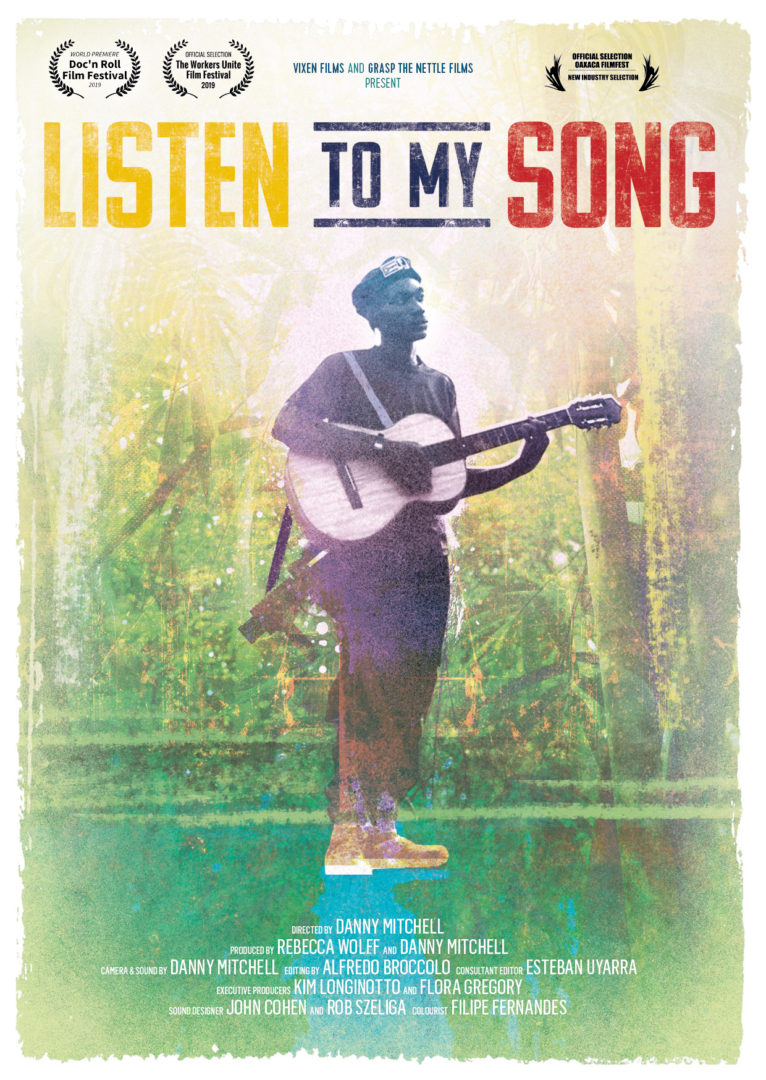 Source URL — https://roarmag.org/films/listen-to-my-song/